Getting engaged is most likely one of the highest points in anyone's romantic life. However, it can signify the beginning of either a stressing period or a happy one, depending on how you choose to handle the planning of your wedding.
Brides and groom who choose to manage all aspects of their big day often end up too exhausted, both physically and emotionally, to enjoy their wedding and honeymoon. Your best choice for a hassle-free wedding planning is to hire an event planner in Colorado.
The first order of business after you hire a planner is to pick a theme. This will determine your budget and the decor, colors and look and feel of your entire wedding celebration. It will also determine the ideal centerpiece to use for dressing up your reception tables. Here are some of your style options for the table centerpieces.
Rustic Theme
This wedding theme is generally set outdoors in vineyards and refurbished barns. Most of your design, therefore, will complement the natural decor in your venue.
Rustic wedding themes work best with natural centerpieces and in-season plants. The common elements that form part of the centerpieces in rustic wedding-themed receptions are unstructured shapes, wicker baskets, wood containers, metal tins and mixed textures.
Classic Theme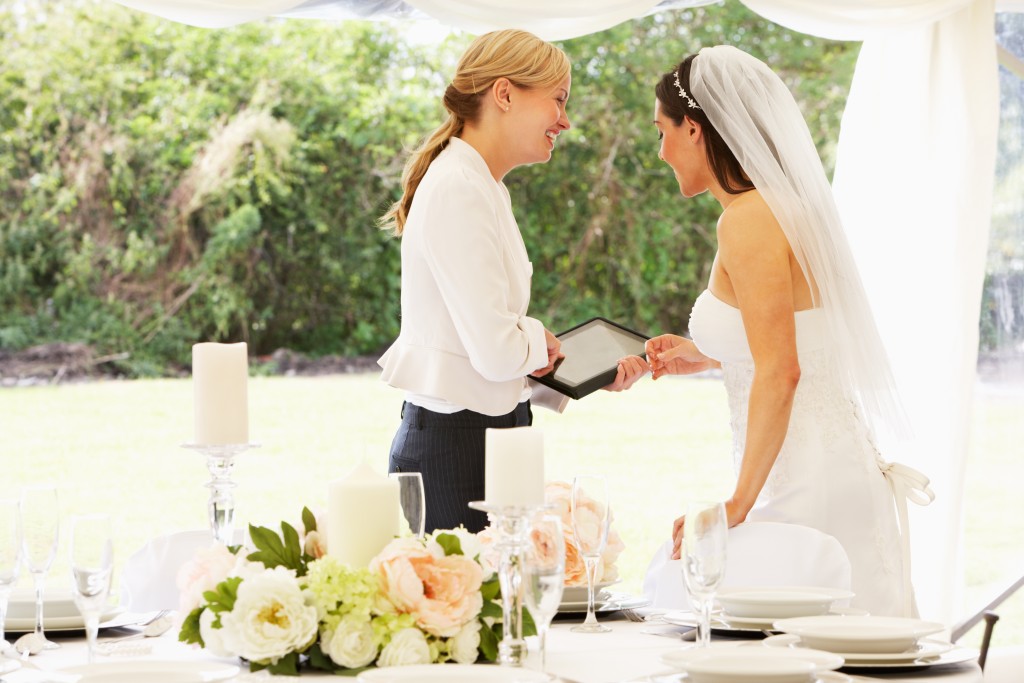 This is the ideal alternative for couples looking for a timeless wedding. Classic weddings feature neutral color palettes with modest gowns, formal attire and heirlooms.
The perfect choice for centerpieces at a classic-themed wedding is a simple one. Light-colored blooms, structured designs, traditional flowers like roses, hydrangeas and tulips, and understated urns are some of the common elements that form a part of this reception theme's centerpiece.
Modern Theme
This is the ideal theme for a wedding held in contemporary settings, such as lounges and art galleries. The centerpiece in modern-themed wedding receptions is one with clusters in varying heights.
Your ideal centerpiece should feature graphics and exotic flowers, rectangular or square vases, a little greenery and minimalist flowers like those with single branches.
Glamorous Theme
This is the chosen theme for couples looking for a wedding that will impress their peers. You get a blank slate venue like a loft or tent and then you decorate it from scratch to create a high-drama wedding venue, which will match your wedding's mood.
When picking your centerpiece, you should go for a dramatic effect without sacrificing the practicality of your space. The common elements of a centerpiece in a glamorous wedding are crystal embellishments, multiple-color arrangements, and full, large and cascading shapes.
Vintage Theme
The term "vintage" conjures different pictures in different couples, so you will start by defining your angle. In most cases, however, vintage wedding centerpieces feature muted color palettes, low vases, compote bowls and footed trays. You can also include antique props like books and clocks in your centerpieces.
You might have all the elements for your perfect wedding decor. But without a centerpiece to match your desired wedding theme, the design you labor to create with your wedding planner will be washed down. The centerpiece you pick is the crowning piece of your entire reception area's design.