Writing letters and keeping memories in scrapbooks may be an old practice, but it preserves sentimental moments just the same as our smartphone does, if not better. Creating scrapbooks and other artsy projects is a good way to relax our minds and focus on simpler things.
Adding an extra touch of decor to our stationery papers makes them more unique and quirky. Every design and decor reflects our personality. For example, adding ribbon borders and trims along the edges of a paper can make it elegant and playful at the same time.
Here are simple ways to add adornments to our scrapbooks and other artsy paper projects:
Craft DIY Paper Decor for Various Purposes
If you have some papers that you no longer have any use for, don't throw them away. Instead, you can make some DIY crafts out of them. If you have enough papers to spare, make a flower decor by folding and cutting them accordingly. You can use the large ones as home decor and the tinier pieces for an additional embellishment for your art projects.
You can also create cute garlands out of extra colored papers. Use the green ones to create something that resembles a tropical plant and incorporate it into your art project or to your home. It would be a good decoration for a tropical-themed work.
Another garland art you can create is a rainbow one. Gather all your extra colored papers and turn them into a beautiful multi-colored decor piece. With this, your paper artworks can have a burst of color and life.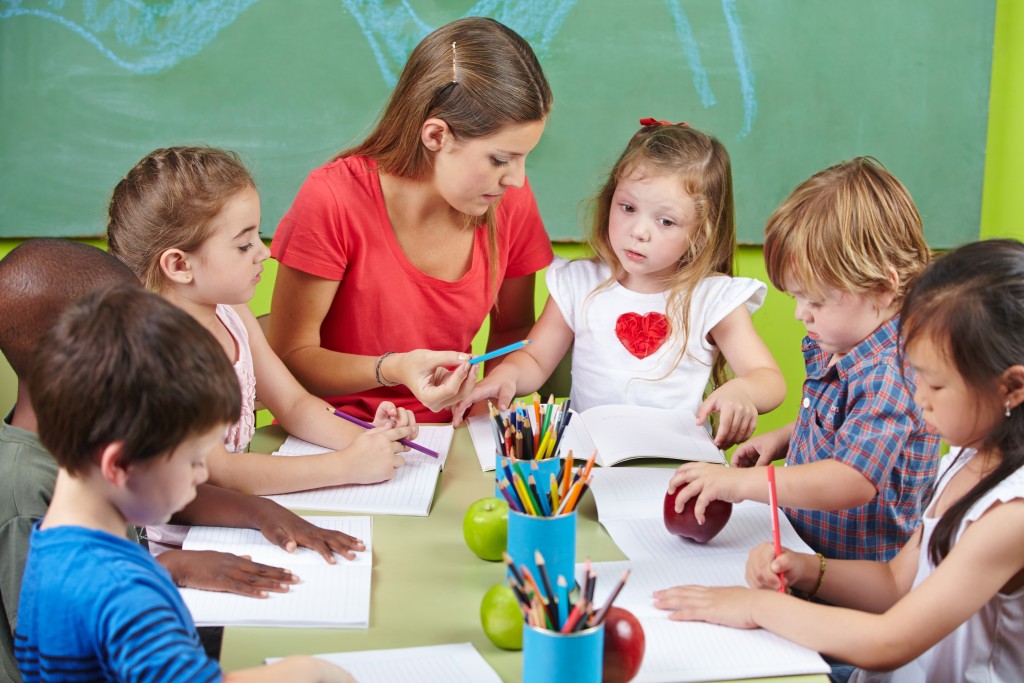 Use Your Paper Punches
Scrapbooking will be much more fun when you discover many ways on how to decorate. You can gain many decorating elements without buying new ones; you can simply create them. Owning paper punches are so efficient because they're highly capable of producing many decorative additions to your scrapbook and stationery.
A paper chain effect can be attained using a few papers and a punch. Fold the paper like an accordion, and slightly punch outside the folded edges to create a circular strip.
Decorating your scrapbook and stationery with polka dots is a piece of cake with a paper punch. Instead of spending a lot of time trying to cut out circles using a scissor, a paper punch will do the job for you faster.
Highlight some special photos in your scrapbook by punching them (be sure to be precise). The punched photos will stand out in the scrapbook when you attach them to other pictures taken on that same day.
Try Washi Tapes
This colored tape can make any surface quirkier. This decorative adhesive is very easy to use and the many design options will make any notebook, scrapbook, and stationery unlike no other.
You can alter scrapbook or notebook covers by wrapping them entirely in washi tapes. Combine several designs together to create a one-of-a-kind journal or memorabilia. You can even use washi tapes to make creative labels and simple stickers. Simply arrange them to your desired angle or shape, and then cut them carefully to make something like a heart or a tiny animal sticker. The possibilities are endless.
What's even better about washi tapes is that they can also be used to decorate pens. With a unique and stylish writing tool, you'll never have a hard time identifying which one is yours again in case they get mixed up with others'.
Do not be afraid to try more things and explore many other ways to improve your decorating skills. Working with tiny pieces that require so much precision can be taxing, but with practice, you'd see yourself improving each time you try and from there, you'd be unstoppable.