It's no secret that buying clothes can be expensive. A recent study found that the fashion industry spends over $20 billion a year. But what if you don't have to spend that much? There are plenty of ways to get clothes without breaking the bank.
1. Buy Them at Thrift Stores
One of the best ways to get clothes without spending a lot is shopping at thrift stores. You can find some fantastic deals on gently used items for as little as $0.99 per item! This gives you a chance to save money while also helping out those in need.
The problem with buying clothes at thrift stores is that there isn't always something available when you look for it, but if you're willing to wait and see what comes up, this could be an option worth considering.
You'll have no trouble finding these places in your area because they are usually advertised pretty heavily on social media like Facebook or Instagram pages (with hashtags such as #thriftstorefinds). In addition, some stores even post their inventory on Craigslist, so keep an eye out for those listings too.
Another great benefit of shopping at thrift stores is that they often have sales, saving you more money when making purchases there instead of other clothing retailers. Plus, these items are often brand new, with tags still attached to them.
Often, people don't realize what kind of quality clothes can be found at thrift shops. It's easy to focus solely on price points without considering how well-made something might actually look once worn or washed multiple times (and priced accordingly).
It might take some time before you find the perfect item, but if your patience pays off, this method could work its magic in helping costs associated with clothing. You can read more thrifting tips here.
2. Learn to Sew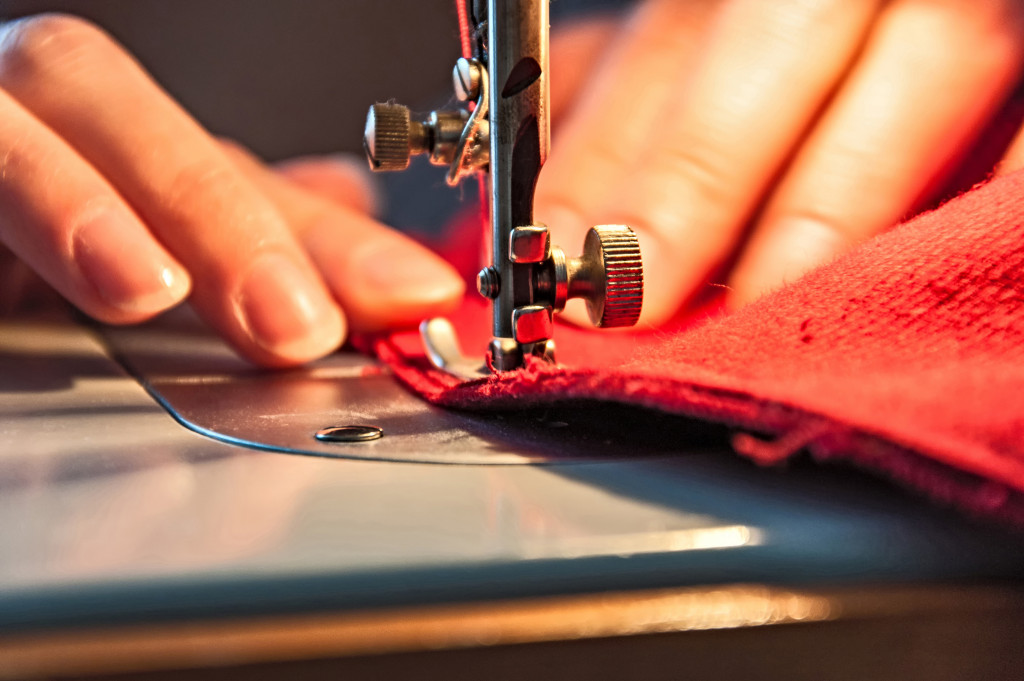 If you're handy with a needle and thread, learning to sew can be a great way to get clothes without breaking the bank. There are plenty of online tutorials that can walk you through the basics of sewing, and there are also quite a few books on the subject. You can download Butterick costume patterns to create clothes for special occasions.
Once you know how to sew, it opens up a whole world of possibilities for clothing. You can make your clothes from scratch or alter old clothes that don't fit quite right. This gives you more control over what you wear and allows for much more creativity in terms of style.
The only downside is that it does require some time and effort (not to mention supplies) to learn how to sew correctly. But if you're willing to put in the work, it can be an enriching experience.
Plus, once you have the skillset, you can always make clothes for others too (friends, family members, etc.), giving them an affordable option when they need new clothing.
3. Join Swap Parties
Another fantastic method to get garments without spending a fortune is to exchange clothing with others. You can do this in various ways, such as through online groups or local meetups. Some websites and apps allow users to swap clothing directly with one another.
The great thing about swapping clothes is getting new-to-you items at no cost. It also helps reduce waste since you're not buying something you'll only wear once or twice and then toss it in the trash.
However, a few things to keep in mind before participating in a clothing swap party. First, make sure that everyone involved is aware of the size and style restrictions of swapped items. This will help avoid any unwanted surprises when trying on clothes.
Second, try not to bring too many items to the swap party to avoid overcrowding the space and making it difficult for others to find something they like. Finally, be respectful of what other people bring to the swap. Don't take anything if you're not going to use it.
4. Buy Clothes Off-Season
Buying clothes off-season is a fantastic way to get garments without breaking the bank. You'll find that many retailers offer significant discounts on items they want to clear out to make room for new inventory. You can find brand-name clothing at deep discounts if you know when and where these sales are happening (and don't mind waiting until next season).
This method works exceptionally well with seasonal items like coats and jackets, but it can also apply year-round. There will always be some deal going on somewhere. Just keep an eye out for those clearance racks.
Just do not overbuy. Something may seem like a steal now, but if it's something you're only going to wear once or twice, it's not worth the investment.
Clothing is a necessary part of life for most people. However, that doesn't mean that you have to pay an insane amount of money to keep yourself clothed and looking good. Try these tips.