Introduction
Fashion is constantly changing, but plus-size fashion has been stuck in the background for a while. Especially in Asian countries, plus-size fashion is not given much attention or thought. Women above the average size had nowhere to turn for fashionable clothing that fits them.
Thankfully, with the growing shift towards body positivity and inclusivity in the fashion world, Korean plus-size fashion is now becoming more mainstream than ever before. Because of the specific needs and challenges of the Korean plus-size fashion industry, some unique aspects distinguish it from other countries.
This guide will take a closer look at the world of Korean plus-size fashion: current trends, what to expect when shopping, and how to choose flattering pieces. By the end of this guide, you will better understand Korean plus-size fashion and feel more confident in dressing for your size.
What Is Plus-Size Fashion?
Sizing is complicated, as it varies significantly between countries and brands. However, plus-size fashion generally refers to clothes sized above a certain threshold. This usually means sizes 12 and up in the US, but Korea has its own sizing system. The smallest US size for women's clothing, 4, or XS internationally, is equivalent to 44 in Korea. On the other hand, XL or US 26 is 88 in Korea.
In Korea, a woman above a US size 6 (XS) or Korean 44 is considered plus-size, significantly smaller than the US definition. Plus-size in the US generally refers to sizes 16 and up, equivalent to Korean 66 and up.
As more people embraced the concept of body positivity, there was a growing demand for plus-size fashion. In particular, Asian countries like Korea saw a large increase in body acceptance and an influx of Korean plus-size models on magazine covers and runways, empowering confident plus-size women.
Despite this surge in popularity, it took some time for the industry to catch up with these changing mindsets. For years women were forced to conform to the 'ideal' body shape, but now plus-size fashion is becoming more widely accepted and celebrated.
Today, Korean plus-size fashion is finally gaining the recognition it deserves as a legitimate part of the industry. More brands are producing clothing in larger sizes, and plus-size models are becoming increasingly visible on runways and in campaigns. Plus-size fashion is no longer something to be pushed aside but embraced and celebrated.
Know About Korean Plus-Size Fashion
The Korean Fashion Trend
The Hallyu Wave—the Korean cultural wave taking the world by storm—has greatly influenced fashion trends. Korean culture is often described as modern and edgy, with bright colors, bold patterns, and playful textures. This aesthetic has become increasingly popular in countries around the globe, including the US. With famous Korean influencers like Lee Su Jin and HyunA, Korean fashion has taken this trend to the next level.
And with the Korean style trend comes the emergence of Korean plus-size fashion. In response to the growing demand for more inclusive styles, various brands are now catering to a larger audience. From streetwear to formal outfits, there is something for everyone in Korean plus-size fashion.
Key Characteristics of Korean Plus-Size Fashion
Because of its unique cultural influences, Korean plus-size fashion has some distinct characteristics. To start, most designs emphasize body positivity and self-expression. Instead of dowdy, oversized pieces, Korean plus-size fashion helps women embrace their curves and express themselves with fun and fashionable designs.
Additionally, Korean plus-size fashion is known for its unique prints. These pieces are designed to make a statement, from bold animal prints to playful polka dots. Beyond the trendiest styles, designers also pay attention to flattering silhouettes tailored for various body types. For example, dresses with an empire waist can be very flattering for those with an apple shape body type. Using these techniques, Korean plus-size fashion allows women to look and feel their best.
Perks of Choosing Korean Fashion for Plus-Size Women
There are many advantages to shopping for Korean plus-size fashion. Even if you are not a plus-size woman, these advantages still apply.
Wide Range of Sizes and Styles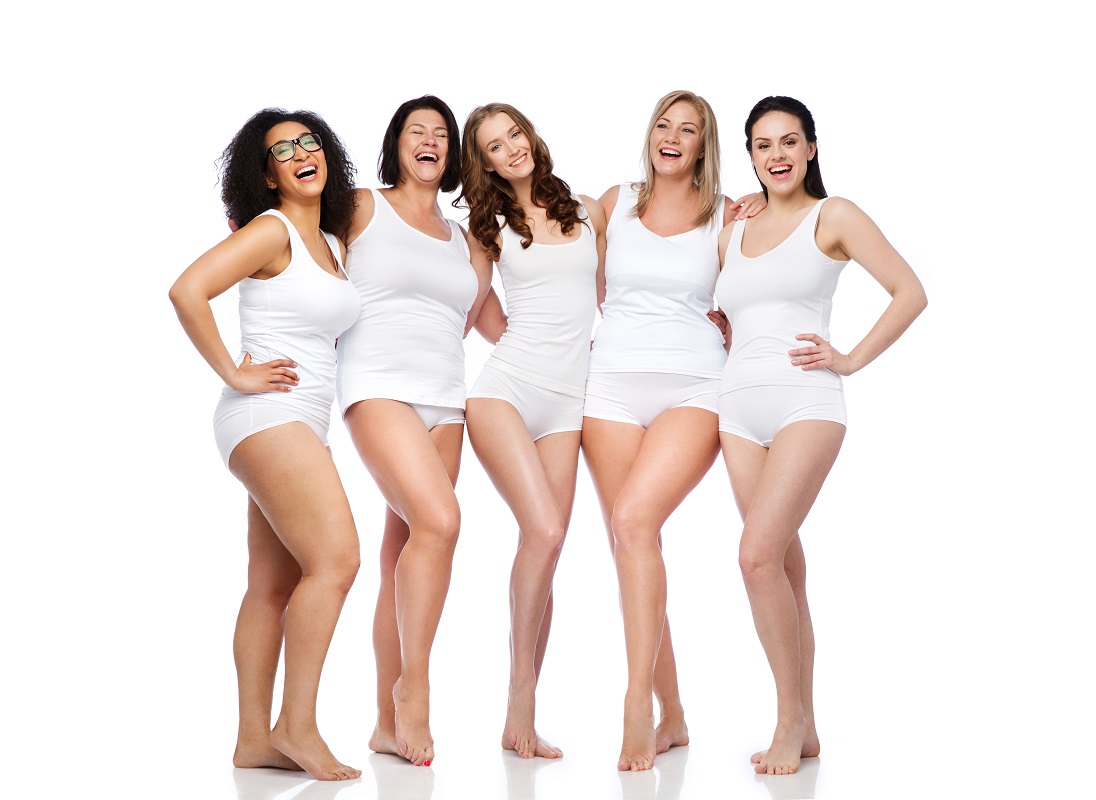 The size range in Korean plus-size fashion is much more extensive now compared to other countries. In Korea, you can find sizes as small as 44 and up to size 88, equivalent to a US 24. So whether you are petite or curvy, you will have plenty of options that will fit and flatter your body type. From casual T-shirts and jeans to formal dresses and blazers, there is something for everyone.
Fashion-forward and Trendy Designs
As more people embrace body positivity, fashion is becoming increasingly inclusive. Korean fashion has been quick to follow the trend by offering stylish pieces for plus-size women. Korean idols and influencers are often seen rocking these designs, so you can be sure that they are fashionable and on-trend. Korean plus-size fashion has everything from chic and sophisticated looks to fun and flirty styles.
Flattering Silhouettes and Cuts
Korean plus-size fashion is not just about stylish designs but also flattering silhouettes and cuts. Designers are paying attention to the needs of plus-size women and creating pieces that flatter various body types. For example, some common fit issues like gaping buttons are considered. This way, plus-size women can easily find clothes that fit and flatter their bodies. From body-hugging dresses to flowy tops, they have plenty of options for women everywhere.
Focus on Quality and Comfort
Of course, comfort and quality are always a priority in fashion. Korean plus-size fashion is no exception, with high-quality materials used to ensure that the pieces last longer. Many brands also focus on breathable and stretchy fabrics so that plus-size women can stay comfortable all day. This is a big priority in plus-size fashion, as it can be difficult to find fashionable and comfortable pieces.
Accessorizing and Styling Tips
And finally, Korean plus-size fashion can look more polished with the right accessories and styling tips. To dress up an outfit, try adding bold statement jewelry or hats. On the other hand, if you want to keep it simple, opt for minimalistic pieces like small earrings or a simple necklace. And don't forget to consider the colors of your clothes when accessorizing – they should look cohesive and not clash. Depending on the occasion, you can choose the right accessories to complete your look, and be sure to make a statement!
Conclusion
Korean plus-size fashion is becoming increasingly popular as more people embrace body positivity and inclusivity. While the sizing system may be different than in other countries, there are plenty of fashionable options to choose from. From wide-size ranges to trendy designs and flattering cuts, Korean plus-size fashion offers something for everyone. And with the right accessories and styling tips, you can ensure your look is complete and polished.
As trends continue to change, so will plus-size fashion. But with the Korean style trend in full swing, now is the perfect time to start exploring all that Korean plus-size fashion has to offer. With this guide, you can feel more confident and stylish when shopping for your size! Always remember that fashion should be fun and inclusive, regardless of size.