Find compatible people to date.
Relearn social skills such as flirting and active listening.
Prepare interesting topics of conversation and research the local area.
Dress confidently in quality pieces that don't overdo trendiness.
Remain open-minded and have a positive attitude.
In your 40s, the dating game can be a bit daunting. You may feel like you haven't been on a date in ages or forgotten all the tips and tricks for making it a successful night. Fortunately, you can take some simple steps to ensure the best chances of success when it comes to dating in your 40s. This guide will give you five tips to better prepare for dates in your 40s, so you can relax and enjoy the experience!
1. Search for the Right Person
Searching for the right person to date can be difficult, especially in your 40s. With busy careers and active social life, finding the time to meet someone new is challenging. To make this process easier, it would help to utilize reliable matchmaking that specializes in connecting singles based on their interests, hobbies and values. This way, you can find someone compatible with your lifestyle and more likely to be an excellent match for you.
2. Re-Learn Your Social Skills
Returning to the dating scene after spending years in a relationship can be intimidating, especially regarding social skills. Take time to brush up on your flirting techniques, conversation starters, and body language. Flirting is a key part of dating, so you must learn how to do it effectively. You can also work on your conversational skills by practicing with friends or attending social events. Don't be afraid to be yourself but ensure you are respectful and polite. Pay attention to your date's body language to see if they are interested in the conversation or topics you're discussing.
3. Prepare for Conversation
In your 40s, the conversation is more important than ever. People in their 40s have already had a few decades to hone their conversational skills and sharpen their social understanding. This means you need to bring your A-game when engaging in meaningful conversations. Make sure you have interesting topics to discuss. Research current events to be knowledgeable when the conversation turns to current affairs. Understand the local area and your date's interests so you can propose activities or events that could be enjoyable for both of you.
Also, make sure to practice active listening. Ask open-ended questions and pause between conversations to allow your date to share their thoughts. Show interest in what they say and give plenty of positive feedback when appropriate.
4. Dress Appropriately
One of the key ways to make a good impression on your date is through your appearance. Take time to choose something that looks nice but still reflects your style. Remember, you don't have to wear something overly flashy or expensive—just choose something that makes you feel comfortable and attractive.
Here are some tips on how you can dress to impress:
Choose What Makes You Feel Confident
When it comes to dressing for a date, confidence is key. Find something you feel comfortable in that showcases your style—jeans and a dress shirt or a cocktail dress. Whatever makes you feel confident and beautiful!
Look For Quality Pieces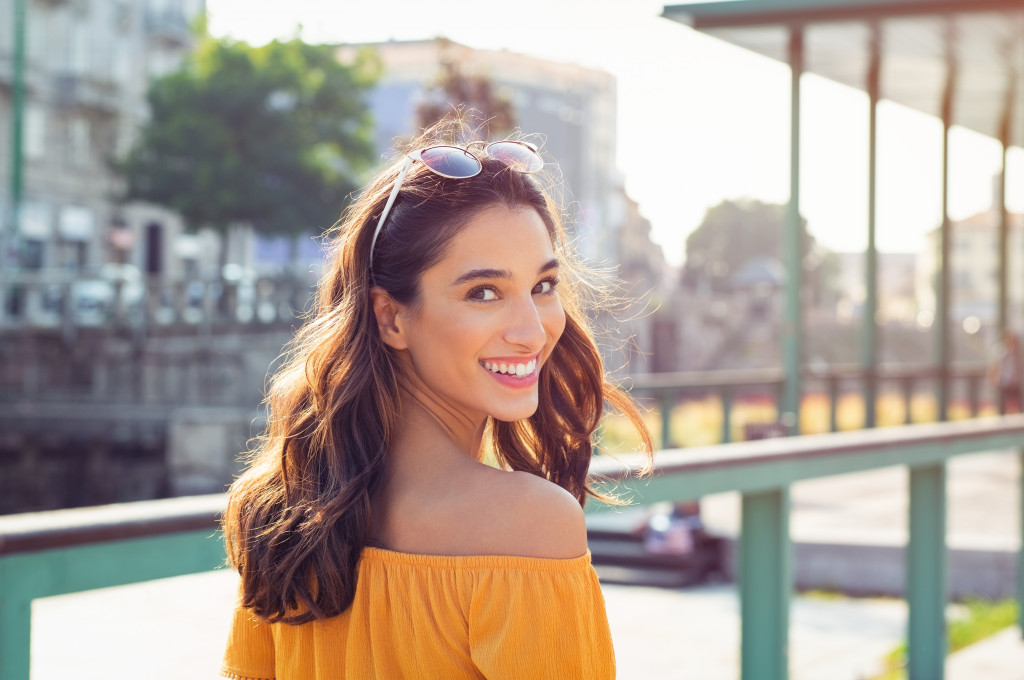 Although price does not always indicate quality, it's worth investing in pieces that will last. High-quality items with classic designs can make all the difference when dressing for a date. Shop around to find something that fits well and looks good on you.
Don't Overdo It
It's easy to get carried away with trends and styles you think your date will like. Try not to overdo it—it's better to look natural than overly done up. Stick with something timeless and classic, such as a simple dress or slacks and blouse.
Accessorize Thoughtfully
Accessories are a great way to add a personal touch to your look. Choose accessories that complement the outfit, such as a statement necklace or patterned scarf. Remember, it's all about subtlety—so pick pieces you feel comfortable wearing and won't be distracting.
5. Be Open-Minded
Finally, remember to keep an open mind when it comes to dating. Don't be afraid to try something new or leave your comfort zone. You never know what might happen or who you may meet. With a positive attitude and some luck, you just might find the love of your life!
In Summary
Dating in your 40s can be an enjoyable and rewarding experience. With a bit of preparation, you can ensure a successful and fulfilling date. Remember these five tips as you embark on this new adventure and enjoy the journey.