True love doesn't come with a price tag. It's understandable, however, if you want to spend on your beloved. No expense is too small or too great for someone in love as long as you can afford it. That last part is important. You should not go beyond what you can afford, as it will only set up the relationship to be anchored on debt and lies.
If you're preparing to propose, you'll start to see dollar signs everywhere. Don't let peer pressure determine how much you should spend.
Love Is Priceless
Affordable engagement rings are just as beautiful as expensive rings. Ultimately, it all depends on the sentiment behind your proposal. You can take your beloved to the most expensive place you can find, and you can order the most expensive food and wine, but if you don't love the person, none of it matters. Conversely, even if you save money by cooking a special dinner and get the most beautiful ring you can find within your budget, if you are sincere in your intention to marry your beloved, it will be a more meaningful proposal.
Smart Couples Think Ahead
You're planning to get a pricey engagement ring because your loved one deserves the best. But will you still have enough money for the wedding? Proposals are not the end goal here. It's the next step in your relationship, but it's a transitional stage between being lovers to being married. Wouldn't it be nice if you could have more money to spend on the wedding reception, where you would be joined by your closest friends and family, to mark the start of your journey as a married couple?
Preparation Trumps All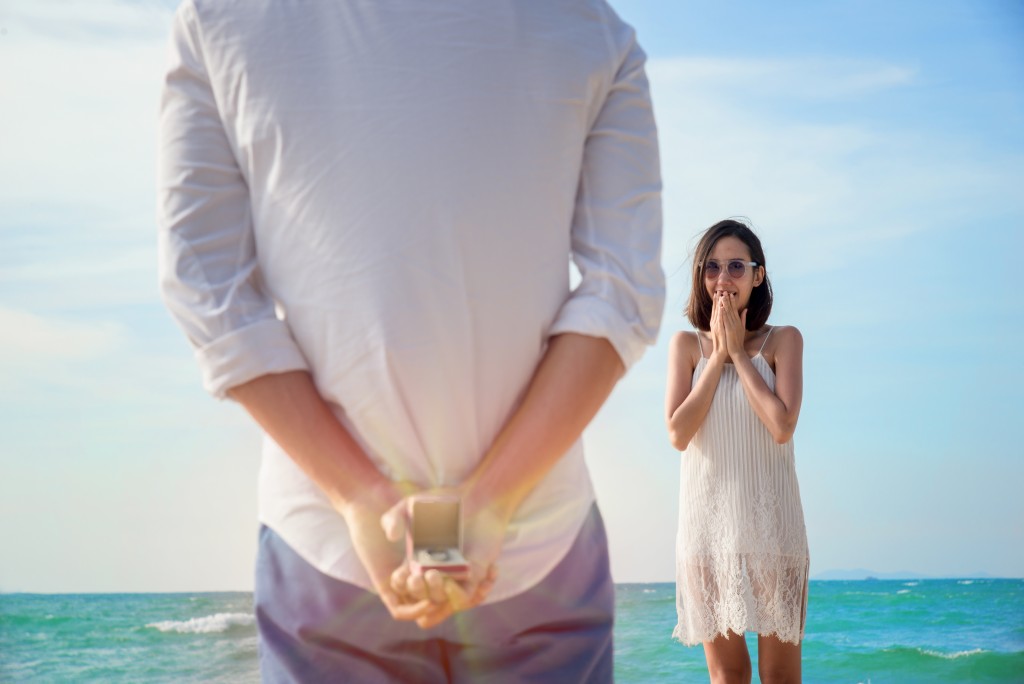 Proposing to your beloved isn't something that you should do in a haste. It's something that you need to put some thought into, from the timing to the way you ask the question. Go about it blindly and you can get tongue-tied. You will be nervous, but your preparation will help you get the words out. Preparation is also important in making the proposal memorable. It might be a funny story to tell in a few years, but at that moment, your beloved might not appreciate if you ask for their hand in marriage in the middle of a sudden storm. Planning will also help you cut down on costs, not on the ring itself, but on the venue and other reservations you make for the special occasion.
No One Will Know
Unless you're ring shopping with your partner, you will be doing it on your own. You can get help from a friend to see your options, but when it comes to the buying, you might be comfortable being by yourself. This means no one else but you will know how much the ring costs. You can choose an affordable ring that looks leagues beyond its price. If you choose man-made diamonds, for example, you can cut back a significant amount on the price compared to a mined diamond of similar quality. The place where you buy your ring also matters, so shop around before you commit.
At the end of the day, it's not the price that matters when buying an engagement ring. It's the dedication and commitment you put into the relationship, proposal, and the eventual marriage.