This is the day most girls have been dreaming of since they were in their teens, and it's also one of the happiest days in a man's life. How do you make it a day that you and your guests will never forget? Sit down with your spouse-to-be—and maybe a few close friends—because you will have a lot of things to discuss.
Pick an Unforgettable Theme
The theme has to be something that both you and your partner really like. Whether it be a tropical summer theme or a classic Victorian concept, it has to define both of you as a couple. This day is dedicated to you, after all. Stay close to the theme, be consistent with the details, and make decisions together. Your theme will represent your personalities, so it must be anything but dull. You can even go crazy and go for a movie or comic book theme—if that's your thing—but better save it for the reception.
Secure Your Dream Venue Before It's Too Late
Good wedding venues are scarce; great venues are almost impossible to find. That's why the few that exist are booked months or even years in advance. Don't worry; you can use the extra time to iron out the more intricate details of your wedding. Complete a headcount as soon as you can, and then don't hesitate to make the call. Or instead of taking your chances at these hard-to-get places, why not try to find something a little more quaint? You'd be surprised how a good wedding planner can turn an empty beach or a forest clearing into a magnificent setting.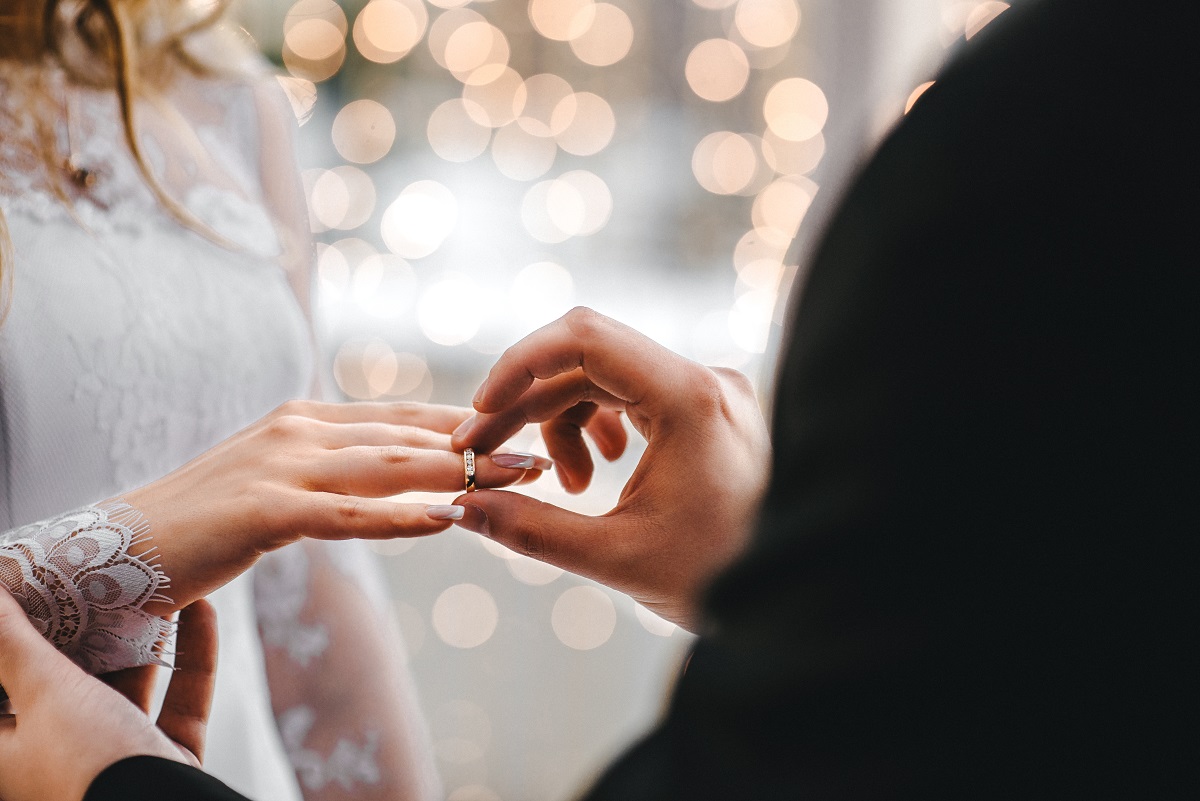 Don't Skimp on the Garments
Both the bride and the groom should look nothing short of stunning on their special day. A badly sized coat and pants are a dreadful eyesore, and a cheap dress would easily be noticed. You both should take the time to pick out the perfect wardrobe and accessories. Possibilities include a newly tailored suit for him or a beautiful custom wedding band for her; it's the small details that catch people's attention. Of course, you can always get creative with the wedding rings.
Definitely Don't Skimp on the Catering
What's the first thing that comes to many people's mind when getting a wedding invitation? As much as it's an occasion to celebrate your union, it's also a gathering where people expect to eat delectable food. Besides, there aren't many places you expect to have a grazing table or to be served filet mignon. It doesn't have to be a five-course meal, but what you do serve has to be a five-star dish. A quality bar isn't such a bad idea, either. This is one aspect that you would want to keep your guests happy for a truly noteworthy event.
Get Yourself a First-rate Production Team
It seems like documentation is always a requirement for everything nowadays, and your wedding is no exception. And having a spectacular wedding documentary isn't just only available to the rich and famous, either. Do yourself a favor and get in touch with a good videographer. Your wedding is a once-in-a-lifetime event, and it should be captured and memorialized in the most beautiful way possible. You can then relive the day to your heart's content decades into the future.