When it comes to promoting healthy food and healthy eating, it's easy to think of multiple ways on how to do it, such as using the scare tactic to compel people to shift to a healthier lifestyle. Some resort to a more educational approach, such as discussing various unhealthy ingredients and their healthier counterparts. But are those strategies effective?
If you're the audience of these promotional techniques, you'd more likely be repelled rather than encouraged to consume healthy food. Why? Because all of us have varying definitions of healthy. For some, it's going vegan, while for others, it can be simply cutting down on sugar and salt, or a gluten-free diet. Thus, we no one can really define healthy as one single kind of diet and lifestyle.
So, if you're about to launch a "healthy" food brand, how are you going to effectively appeal to your market?
1. Use Inspirational Approaches
Sharing inspiring stories is the way to go if you want to promote healthy living. Spread your brand's story to your market, focusing most on the inspiring and sentimental details. Be sincere so that you can genuinely resonate with your audience.
2. Use Conversational Language
"Language is critical," according to CJ Gaffney, Partners & Napier's Planning Director. Instead of speaking about the beneficial ingredients of your food product, use conversational language, instead, to make a connection to your market. Portray a more casual image to bring in more customers.
3. Use Content Marketing
Informative blogs and articles are examples of content marketing. Choose this technique over traditional promotional strategies like print or digital ads. Publishing informative and engaging content will drive in more interest and spread awareness about your brand and your advocacy.
4. Consider Genders
Partner & Napier's conducted a survey in which they found that women and men are motivated by two different words. Women are discovered to be more motivated by food products with the word "less," such as "less sugar" or "less salt." On the other hand, men gravitate to the word "more," such as "more protein." Thus, if you're marketing towards a particular gender, use the right word in order to appeal to them.
5. Understand Your Brand
Going back to using the inspirational approach, also include profound details about your products, such as how it's created, where it's sourced, and how it navigates through the supply chain. For instance, if you're selling wholesale gluten-free cookies and other healthy products, you must provide information about the ingredients used and state why it's safe for those with gluten intolerance. But, as mentioned, don't stress too much on the ingredients. Don't forget using conversational language!
6. Collaborate With Other Brands
An excellent way to expand your reach is through collaborating with more established brands. Find restaurants with a healthy menu, and make a proposal kindly asking if they could include your products in their menu. If people see that your business is affiliated with esteemed companies, they'd perceive your brand as trustworthy and notable. It boosts your credibility, so don't hesitate to approach restaurants that share the same goal as you.
7. Offer Special Deals and Discounts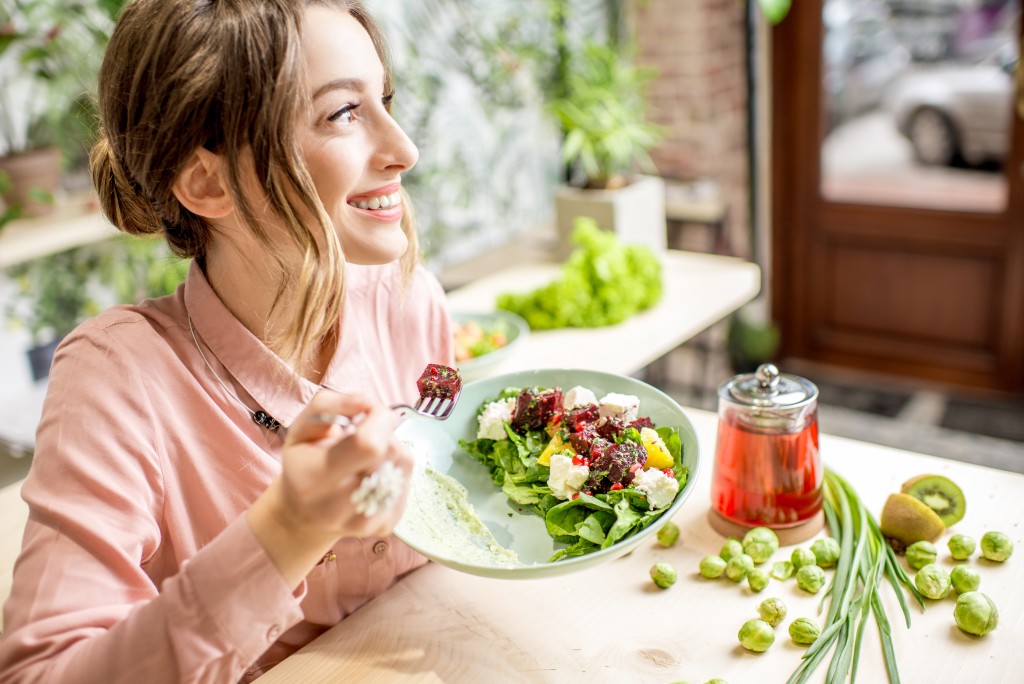 Price is a common issue with healthy food. To offset this, offer special deals and discounts that will appeal to your market. Consider giving out trial coupons for those that will follow you on social media or subscribe to your newsletter. Seasonal discounts are also a brilliant idea, especially if you're selling a refreshing product, something that's popular every summer. Constantly think of ways to lessen the impact of the high prices of healthy food.
With these seven ways of marketing your healthy food brand, expect more inspired customers who are willing to spread the word about your business and products. You can make a ripple effect if you promote healthy eating the right way.