Kids also love fashion. Who does not like to look good, right? Data by Statista even showed that the U.K. children's apparel market is projected to worth over £6.6 billion. On the other hand, the footwear market is estimated to be around £1.7 billion.
Just like that of adult fashion, children's clothing trends change from season to season. A wide array of popping colours, beautiful prints, and unique patterns makes kids' fashion just as exciting.
Since our little ones could not make such fashion choices on their own, it is up to us to stay updated on the latest fashion trends and them up accordingly. And if your kid is old enough to make a choice, why not present him or her winning options?
So before you head to your nearest boutique that has the Liberty print clothing, learn more about the up-and-coming fashion trends for toddlers and babies. Listed below are some major 2021 features that you must know.
Family Coordinates
The family look is a must-have fashion if you want your kids to look trendy this year. Essentially, the family look embodies a set of identical clothes for children and parents. It could be something like a dad and son or mom and daughter twinning, or it may involve all family members.
The collection for the family look this year is quite marvellous. It mainly consists of casual and evening dresses for mothers and daughters, stylish tracksuits, sweatshirts, stripes, and other festive and impressive sets of clothes.
Furthermore, the COVID-19 pandemic changed consumers' buying habits, placing more emphasis on health and safety. Due to this, fashion designers came up with nifty solutions in creating more comfortable, sustainable, and long-lasting clothes.
The Adult Look
Most people think children's clothing is about cartoon characters, cute shapes and styles, and bright colours. Nowadays, though, kids' outfits are more like that of adults but in smaller versions.
This year's kid's fashion contains shades of coral, blue, mint, mustard, and burgundy. Nonetheless, basic colours like white, grey, and black never go out of style.
Unisex Fashion
Unisex clothing options have also become an increasingly popular fashion trend these days. This not only saves time but also leaves more space for parents to accessorize their kids.
Basically, this is the same thing as with adult fashion. Festive themes with the touch of the 60s and 70s are also expected in this year's children's articles of clothing. A retro vibe with all the spiritual messages, symbolism, and handcrafted embroideries will be evident.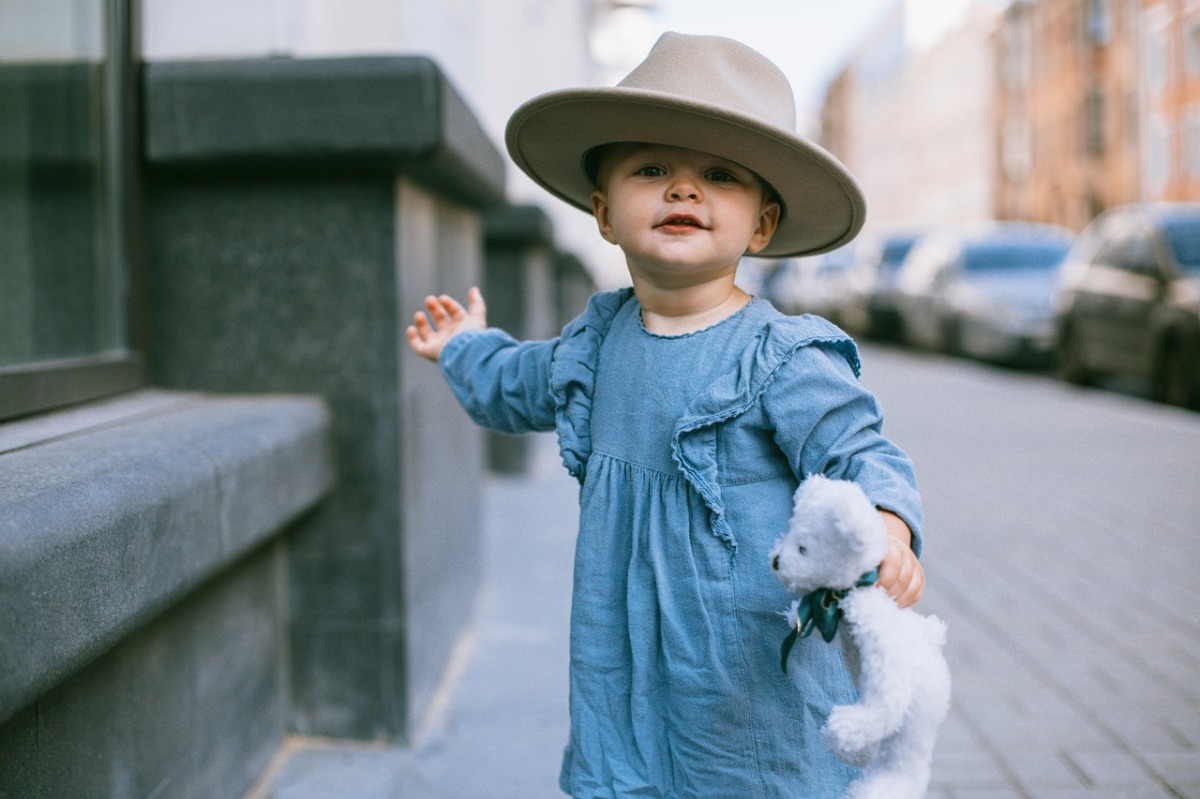 Accessories
A well-curated combination of wardrobe elements is not the only theme of this year's children's fashion. Accessories also play a crucial role in creating a stylish look. Taking a cue from the fashion trends of the 60s and 70s, belts, hats, purses, glasses, and shoes are must-haves to complete your kids' stylish look.
Natural Textiles
In the last ten years, baby clothes are most often made of simple cotton. Though there are few exceptions here and there, it is mainly just that simple material.
However, with the growing concern for environmental sustainability, it is projected that there would be an increase in fashionable and textured clothing for babies. Fashion designers are leaning more into natural textiles, although it is unlikely to completely do away with synthetic materials. Trendy and functional will be the main priority in kids' fashion this year. Kids' clothing will be ranging from dainty velvet and elegant satin to comfortable knits and denim.
Timeless Fashion Trends
With the "stay-at-home" becoming a motto for most 2020, kids' fashion this year is leaning on creating a warm look with some classic sweaters. In fact, bright yellow sweaters are among the most popular fashion options this year.
Comfort and convenience will be the main theme of the baby and toddler clothing line. Emphasis is placed on making baby and toddler clothes comfortable sleeping, playing, and doing other activities.
Designs which are minimalistic, layered, patterned, and oversized are fashionable this year.
Ever-changing Trends in Kids' Fashion
The clothing industry for kid's fashion is continually growing. These days, parent consumers are becoming increasingly aware that there is a much bigger value than a quality baby clothes collection. Baby and toddler clothes are no longer seen as just some temporary items which are easily outgrown.
With the growing trend towards environmental sustainability and minimalism, fashion designers are also addressing these concerns. Nowadays, kids' wardrobes not only help minimize environmental damage but also help aid the family budget.
So what fashion trend are you looking forward to in dressing your kids this year?