Let's face it, while fashion has grown more inclusive over the past few years or so, a lot of the focus is largely driven by younger demographics and the target audience that has a growing preference for fashion trends. As a result, most of the older generation, especially parents, often take a backseat when it comes to dressing up except the minority of fashion icons and celebrities that never fail to impress.
However, we believe that this type of thinking is founded on many loose misconceptions because parents are more than capable of looking hot and sexy (and sometimes even more than the younger generation) if they put in enough effort. So, today we'll be going over how parents can revitalize their inner fashionista and why now's the best opportunity they will ever get.
Bringing An End To The Era Of Sweatpants And Hoodies
We're all guilty of following the endless cycle of waking up, taking a quick trip to the bathroom, and putting on the coziest pair of sweatpants and hoodies for the day while sipping on our cup of coffee to breeze us through the first few hours. And, minus the days when we need to put on something decent for a zoom meeting, the sweatpants and hoodie combo is the go-to outfit that remains extremely relevant even now. However, with going outside now an actual option as more people get the vaccine, there's no better chance for a makeover and putting all those sweatpants and hoodies aside.
The Prevalence Of Work Stress: There was a time when staying at home and snoozing the alarm to stay in bed for a few more minutes was absolute bliss for any busybody, but ever since the emergence of remote work, the prevalence of work stress has never been more felt. In fact, all this global pandemic's done was only push the idea of workism so hard on parents that they're never able to catch a break in the comfort of home.
Breaking Away From The Homebody Lifestyle: However, with the overall climate looking brighter as more people get their vaccines, we can finally break away from the homebody lifestyle. And what better way to get rid of all those pent-up emotions you've been harboring for the past year than to finally strut your stuff and discover your love fashion all over again.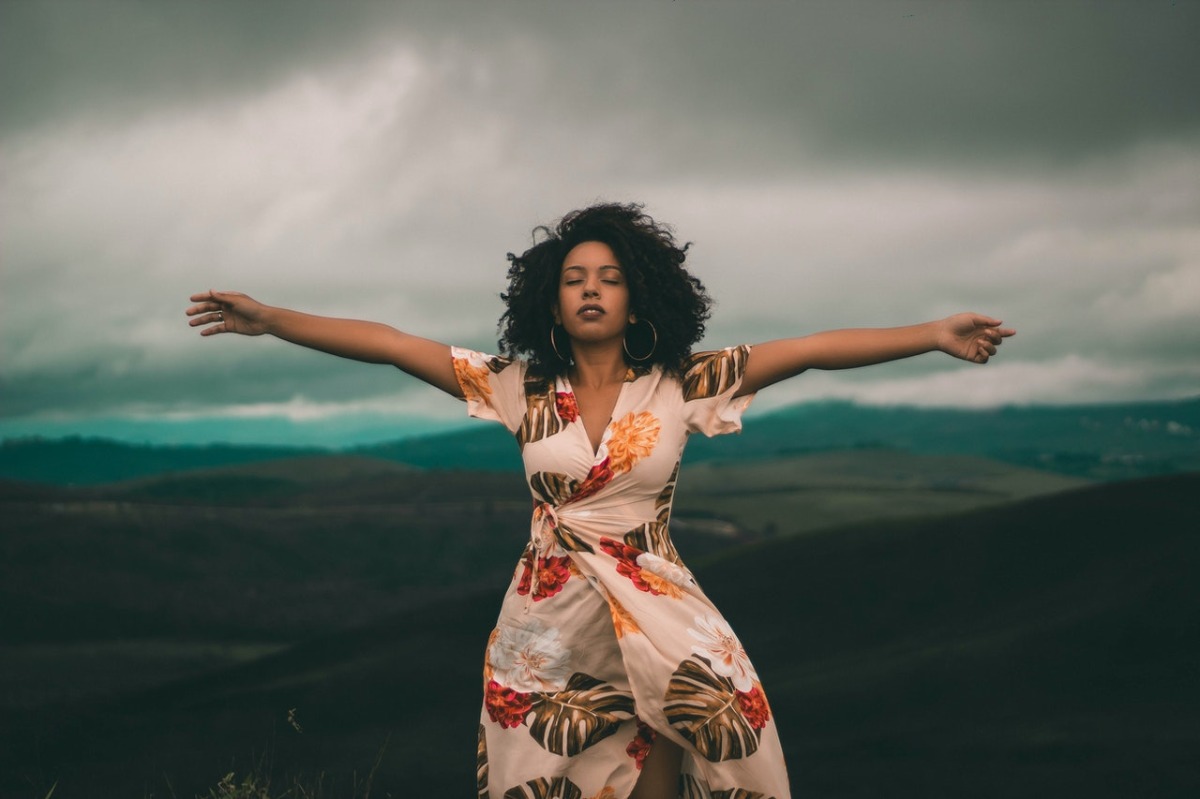 Start With Something Simple
One way to look at the global pandemic is that it hit the reset button for the entire fashion industry because no one really knows what's trending. And since most people were far too busy holding their lives together, going out wardrobe shopping wasn't much of a priority. As a result, it's anyone's gamble to find out what looks good, so we strongly suggest starting with something simple and familiar to get you back on track.
Embrace The Nostalgia: For this spring, you can never go wrong with the ever-nostalgic flowy dresses and florals because they'll always match up the aesthetic of the season. And if you want to take it a step further, we also recommend dipping your toes in some plaid mini skirts, collared cardigans, and a touch of drop earrings. You can also put those hoodies to good use by creating a relaxed outfit through some jeans.
Your Classic Looks: Likewise, classic looks that have stood the test of time will never be wrong, and falling back to your Cuban collar shirts and suede shoes are timeless pieces for any dad looking to dish out their long-lost fashion sense. Corset tops and leather jackets are also excellent at inventing a nearly effortless yet gorgeous appeal that will reawaken any mother's inner badass.
Or You Could Try Dressing Up
Of course, since we've come to acknowledge that there are currently zero norms or trends in place because of the virus emptying fashion stores, there's also nothing stopping you from dressing up. And if you don't like the idea of playing it safe and really want to wear statement pieces that will make eyes lock on your outfit, then trying on something more extravagant is more than welcome.
TikTok As A Reference: TikTok has been a godsend for many, and while it's managed to accrue some very cringe-worthy content over the past few months, it's also become a compendium for unique outfits and styles you can try. From cottage dresses to color blocking and even a collaboration of Bohemian and Scandinavian motifs, these TikTok trends have a lot to say.
You Could Also Ease Your Way Into Summer
Nevertheless, we are by no means rushing you into the ordeal of recreating your entire wardrobe, and if you've got a lot on your plate currently backlogged and keeping you busy, incremental steps to ease your way into summer is also a healthy approach. What matters most is that you're not putting fashion expression on hold because it's one effective way of releasing all that stress. Plus, it also prepares you for upcoming summer events that you might have waiting, like a road trip with your friends or a farm-themed wedding anniversary a couple of months away.
Recreating Your Fashion Image
Overall, there are numerous ways a parent can look hot and reignite their passion for fashion, and whether they want to be aggressive and look great now or maybe a more passive method of adding bits and pieces as they go, we can all agree that the fashion landscape is anyone's playing field. So, take this opportunity to recreate your fashion image, and don't let it slip past your hands!