The secret to transforming a room from drab to fab is the use of interior design principles. When the pros reflect such concepts, a room will feel comfortable, cohesive, and just right. What is good about this is even if you are not a pro, you can pull off a good and clever design. You just have to learn the basics. That said, here are some of the principles you should keep in mind when decorating any room:
1. Balance
Balance is one of the design concepts that make you feel at ease at a space. This principle is a constant in people's lives. When you pay attention to the leaves of the fresh flowers at your kitchen counter, there is balance. When you look at your feet and fingers, there it is again.
When you check yourself in the mirror, there is balance in every aspect of your face and body. It is a familiar concept to people. That is why when you see it in design, you are more likely to be at ease at a space. Balance in the context of interior aesthetics simply refers to the equal distribution of visual weight of elements in the space. In a living room, a common arrangement would be a coffee table in between sofas mirroring each other or bookshelves placed at each side of the fireplace. When deciding which elements to introduce in the space, you always have to keep in mind how each of their visual weight is distributed.
2. Rhythm
This is something you most often hear in the context of music. In the same way that rhythm creates patterns in music, it does so as well in interior design. How do you create patterns? Through repetitions.
Repeat elements, like colours, shapes, textures, and styles in your pieces. Many homeowners who have narrow living spaces use repeating ovals and circles in the area to 'soften' the look of the straight-cut area. If you have such a space, you may get a round coffee table and pair it with some ottomans. If you opted for a neutral-coloured room, decide on an accent colour to give it a fresh pop.
Introduce a dark colour on small pieces, like ottomans, vases, and table centrepieces, to give a good contrast from your usual beige and white walls and floors. If you want to save time on furniture shopping, let us say when you buy ottoman, UK furniture stores usually have websites to which you can order fast and easy.
3. Emphasis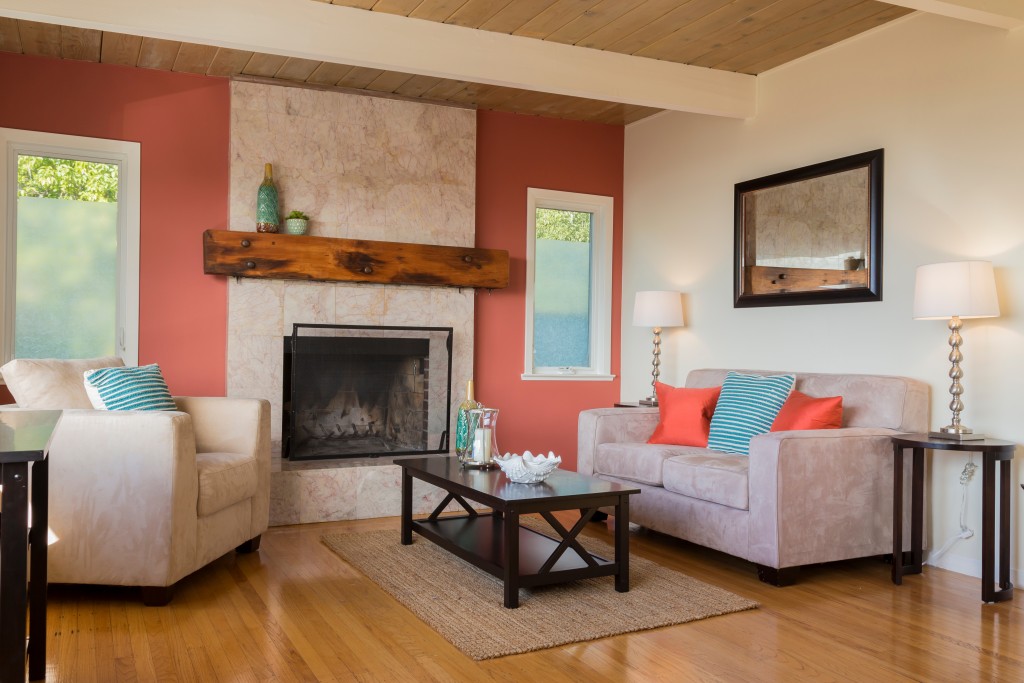 It is good to have a lot of striking elements in your design, but if they are all screaming for people's attention, the space would only look cluttered. What you need then is a focal point, a piece you can emphasise. From that piece, you can then build and arrange the other design elements.
In most instances, you do not have to introduce a piece of new furniture. There might be architectural elements in your home that are already worth highlighting. Windows with a beautiful view are one. Fireplaces can also be a good focal point. If you have these, then it is just a matter of arranging the furniture around or towards these points of interest to emphasise them. If you do not have such, though, then you can build your own. Go get a statement furniture or create an accent wall.
Again, you do not have to be a pro just to pull off a beautiful, aesthetically pleasing room. You only need to learn the basics of interior design. And maybe, just maybe, with familiarity and experimentation, you can be a pro too.