Prioritize booking a wedding venue early and research offers or discounts.
Secure reliable wedding services such as catering, entertainment, and photography services.
Consider budget constraints when creating a guest list, and remember to account for potential conflicts.
Use rustic-themed venues for an ideal backdrop and select decorations that reflect your style.
Utilize an experienced event planner to assist with decoration logistics.
When it comes to weddings, the build-up of excitement leading up to the big day can be overwhelming. From the moment that the engagement is announced, couples and their families begin planning for an important event that will hold many cherished memories for years to come. Every wedding is unique, and couples can craft a memorable experience tailored to their needs and preferences.
Statistics show that most brides spend an average of 528 hours planning their wedding from start to finish. In addition, one survey of engaged couples revealed that 27% said they were most excited about customizing decorations and centerpieces, while 25% expressed enthusiasm over selecting a venue. As these numbers indicate, couples are eager to make every aspect of their special day perfect.
However, planning can be challenging due to the numerous tasks, their complexity, and the time-sensitive nature of the event. To ensure a successful wedding day, couples must prioritize certain planning aspects. Here are a few focal points to consider when planning your wedding:
Wedding Venue
Securing a venue is one of the most essential items to prioritize when planning a wedding. Without a venue, couples cannot move forward with other aspects of their wedding day, such as sending invitations or decorating the space.
There are several steps couples should take when reserving a wedding venue. Researching and booking early are critical components for success. Start by listing your top choices and then contacting venues to ask questions about availability, cost, and amenities offered at each location. You can also research additional fees, such as catering costs, that will apply if you decide to host at the venue. Once you've chosen, read through all the fine print in the contract before signing it.
Another way to secure a great wedding venue is by taking advantage of any offers or discounts available at certain times throughout the year. Many venues offer seasonal and holiday discounts that can save you money on your big day. Additionally, try searching for off-peak days or months when venues will be more likely to offer discounted rates due to low demand for those dates.
Rustic-themed wedding venues can provide an ideal backdrop for your wedding and create a romantic, vintage atmosphere. From rustic barns to wineries, many options in the US can offer couples the charming, country-inspired look they're after.
Wedding Services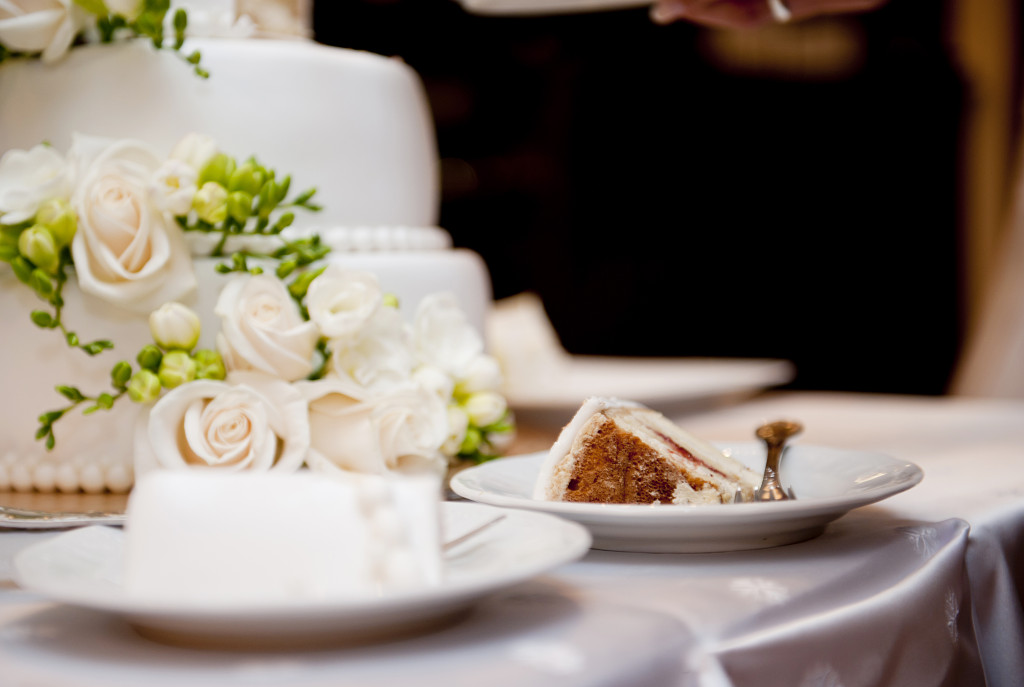 Securing the services you need when planning a wedding is essential for success. It can be challenging to keep track of all the tasks that need to be completed in the lead-up to the big day, but having reliable vendors or service providers ensures that everything goes off without a hitch. With the right staff and suppliers, couples can relax and enjoy their special day without worry or stress. Here are just a few examples of the types of wedding services you'll need to secure:
Catering Services
Catering is one of the most enjoyable aspects of any wedding celebration, so it's essential to find reliable caterers who understand your needs and budget constraints. When selecting a catering provider, couples should consider the menu items they'd like served at their reception and the quantity needed for each dish. It's also important to discuss any dietary restrictions with your caterer before signing a contract or finalizing payment for food services.
Entertainment Services
Music is integral in setting the tone for any celebration, making entertainment services another fundamental element when planning a wedding. Suppose couples seek DJs or bands to liven up their reception party. In that case, they must research various options and book them early enough to have ample time for rehearsals before the ceremony date. In addition, couples should plan out which type of music they want playing during their reception and dinner – this will help ensure that everyone has an enjoyable experience throughout their celebration!
Photography Services
Wedding photos serve as timeless memories that capture special moments from your big day – so couples must find experienced photographers who understand how important those images can be! Before making any commitments on photographers' fees or packages offered by different vendors, brides-to-be should peruse portfolios online and try scheduling consultations with photographers they're interested in working with (if possible). During consultations, inquire about packages offered by vendors and other potential costs such as prints and editing fees.
Decoration Services
Couples can personalize their wedding through decorations – but hiring an experienced event planner can help take some burden off them when it comes time to decorate for their special day! Event planners offer experience dealing with decoration logistics, such as sourcing materials needed for specific themes/styles desired by couples (e.g., vintage looks), coordinating delivery times/locations, etc.
Guest List
The guest list for any wedding is an essential factor that couples must consider to ensure a successful celebration. Not only does it determine the size and type of venue, but it also dictates other choices, such as catering services and seating arrangements. Additionally, couples should remember that their budget will likely be impacted by the number of guests they invite.
Research has shown that couples typically spend an average of $268 per person on their wedding day, which includes food, drinks, and various entertainment services. Therefore, if couples are hosting a large wedding with more than 200 invited, they could quickly incur a hefty cost just by asking for too many guests. On the other hand, if they decide to limit the number of people to fewer than 100 attendees, some may feel left out or offended if not invited.
For business-related weddings, in particular, it's critical for couples to be aware of both personal and professional dynamics when creating their guest list. Depending on the company culture or relationships among colleagues at work, specific individuals may need to be included or excluded from the event for various reasons. In addition to ensuring that all necessary professional contacts are represented at the event (e.g., clients or contractors), couples should be aware of potential conflicts among guests with opposing views on specific topics or issues. This can help avoid disruption at their wedding reception due to heated conversations about controversial subjects between attendees.
Final Thoughts
Wedding planning can be stressful, but couples can reduce some burdens by prioritizing essential tasks. From researching venues and securing services to creating a guest list, couples should prioritize each aspect of their wedding day to ensure success. With the right approach and care taken in selecting vendors, couples can create a memorable event that will last years!