Choose a cafe that matches your expectations and do some research to ensure it meets those criteria.
Plan your cafe date for a time of day that best fits the atmosphere you are looking for.
Come prepared with conversation topics and stylish, comfortable clothing. You want to look put-together but still feel relaxed.
Don't forget to accessorize and pay attention to the details of your outfit.
Most importantly, you should savor each moment and enjoy every step of the journey!
Nothing beats a well-planned cafe date. Whether you're meeting up with an old friend or going on a first date with someone, the cozy atmosphere and warm drinks and pastries of a cafe are bound to make for a memorable experience.
However, planning the perfect cafe date can be challenging. With so many cafes out there and so much to consider, it's easy to get overwhelmed. Here are tips that are sure to make your cafe date a success.
Choose the Right Cafe.
The first and most crucial step in planning the perfect cafe date is choosing the right cafe. Think about what you want out of the experience and look for a cafe that matches those expectations.
Do you want a cozy atmosphere or an upscale vibe? Do you want locally sourced, organic food or classic cafe fare? Once you have an idea of what you're looking for, do some research and find a cafe that meets those criteria. Check out reviews online, and don't be afraid to call ahead and ask questions.
But if you're still unable to find the perfect cafe, consider going to a cozy family cafe. These types of cafes usually have good coffee, snacks, and a warm atmosphere that's perfect for a casual date. Whoever you're meeting with, a family cafe will never fail to impress.
Timing is Everything.
Timing is everything when it comes to a cafe date. Choose a time of day that works for both of you and fits the vibe you're going for. If you want a cozy, intimate setting, consider going in the evening when the crowds have died down, and the lighting is dim. If you're looking for a lively, bustling experience, a mid-morning or early afternoon visit might be more your speed.
Have a Few Conversation Topics in Mind.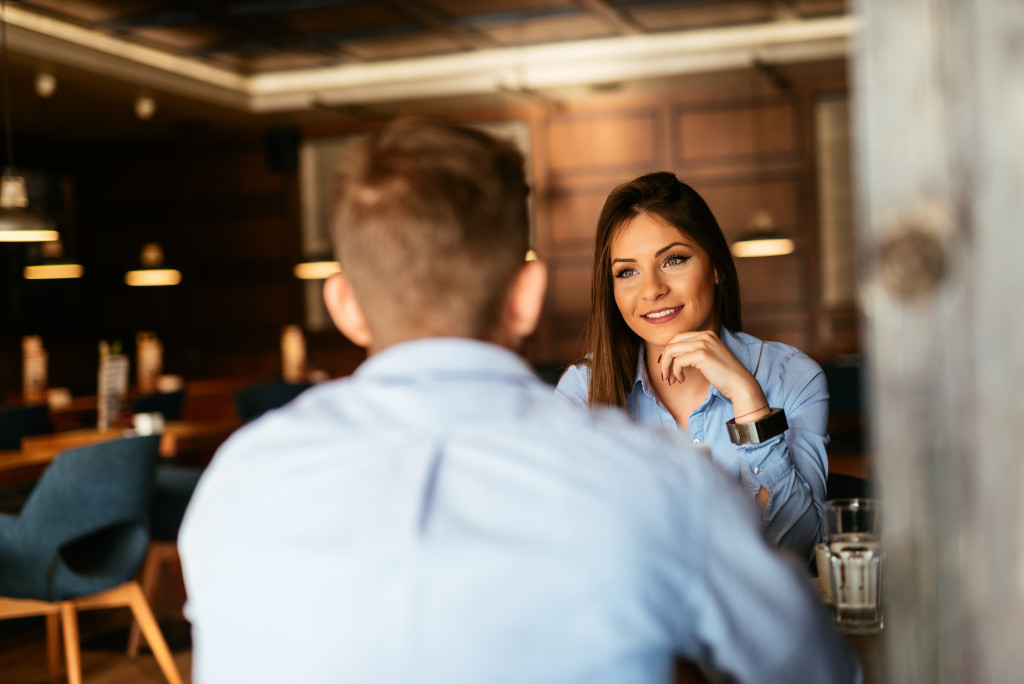 While you don't want to come across as rehearsed, having a few conversation topics in mind can be a lifesaver on a cafe date. This is especially true if you're meeting someone for the first time or don't know each other well.
Think of some questions to ask about their interests or hobbies, or come up with some fun anecdotes to share. Remember, the goal is to keep the conversation flowing and enjoyable for both of you.
Dress Appropriately.
Dressing appropriately for a cafe date is crucial. You want to strike a balance between casual and put-together. Here are the steps you need to take to achieve this:
Choose comfortable but stylish clothing.
Choosing comfortable but stylish clothing such as jeans and a nice top will help you look elegant but still feel relaxed.
Accessorize.
Accessories can take your outfit from casual to classy in seconds. Choose accessories that match the style of the cafe and go with your clothing. For example, if it's a trendy cafe, pair your look with some statement jewelry or a stylish scarf.
Mind the details.
Your outfit isn't complete without paying attention to the details. Make sure your hair is neat and tidy, and for an added touch of sophistication, add a spritz of cologne or perfume.
Keep it classic.
When in doubt, stick to classic styles and colors. They never fail to look good, no matter the occasion. For example, a little black dress or a white button-down shirt always looks good.
By dressing appropriately, you'll make a great first impression and set the tone for your cafe date.
Savor the Experience.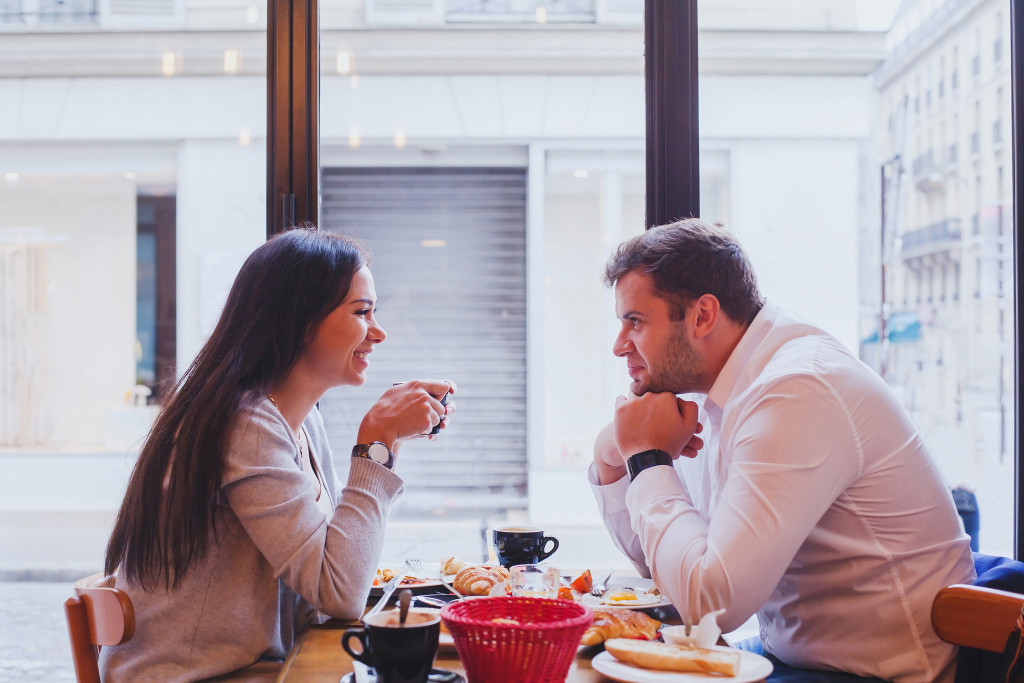 Last, but not least, remember to savor the experience. A cafe date is one of life's simple pleasures, so take the time to enjoy it. Don't rush through your coffee or pastry; take in the surroundings. People-watch and chat with your companion; if the weather is nice, consider a stroll around the neighborhood afterward. These little moments are what make cafe dates so unique.
Cafe dates are a great way to spend quality time with someone special or catch up with an old friend. By following the tips outlined in this blog, you can plan and dress for the perfect cafe date.
From choosing the right cafe and timing it just right to having conversation topics ready and dressing appropriately, these details will help make your experience memorable. Above all else, remember to savor each moment by taking in your surroundings and enjoying every step of the journey!