Korean clothing brands have emerged as veritable fashion staples , captivating hearts worldwide. The global stage is witnessing the meteoric rise of Korean fashion, set to reach a staggering market volume of $26.72 billion by 2027. What distinguishes this trend is the fusion of modern and traditional elements, resulting in a unique style that resonates with diverse audiences.
Korean fashion brands are renowned for their innovative designs and trendsetting approaches. From minimalist elegance to daring streetwear, these brands encapsulate a spectrum of styles that resonate globally. As fashion enthusiasts seek to stay ahead of the curve, finding the top Korean fashion brands that should be on your radar is essential.
List of 10 Best Korean Fashion Brands to Try
With a plethora of options to choose from, finding the right Korean fashion brand can be a challenge. To help you get started, here is a list of the top 10 brands to try:
8seconds
A pioneer of affordable chic, 8seconds epitomizes contemporary street style with a touch of elegance. Renowned for its minimalist aesthetic, the brand offers a wide range of clothing, including tailored separates, casual essentials, and statement outerwear. Notable collections often feature clean lines, muted palettes, and versatile silhouettes that seamlessly transition from day to night.
MINJUKIM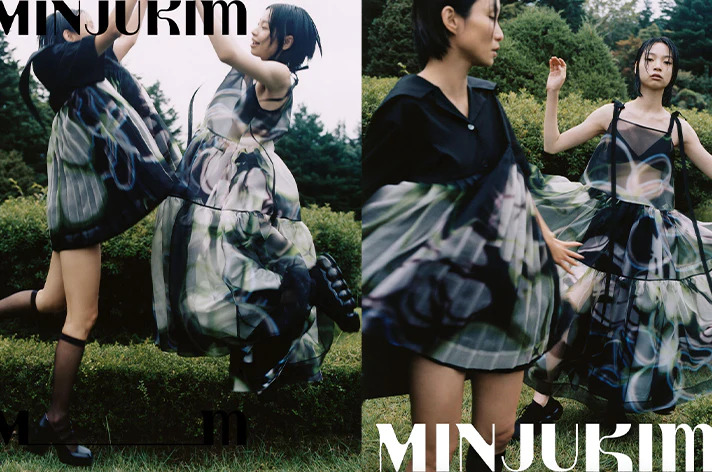 Infusing artistry into fashion, MINJUKIM is celebrated for its whimsical and avant-garde designs. The brand's aesthetic revolves around playful color combinations, unexpected textures, and experimental cuts. From asymmetrical dresses to unconventional blouses, each piece is a wearable masterpiece that challenges conventional fashion norms.
Gentle Monster
More than just an eyewear brand, Gentle Monster has redefined accessories as an integral part of fashion statements. Known for its audacious and futuristic designs, the brand creates sunglasses and optical frames that are truly works of art. With a penchant for pushing boundaries, their collections often feature bold frames, intricate detailing, and a fusion of materials.
Andersson Bell
Straddling the line between androgyny and romance, Andersson Bell specializes in gender-neutral fashion with a touch of softness. The brand offers a mix of tailored blazers, oversized knits, and flowing dresses, often presenting a juxtaposition of structured elements and fluid silhouettes. Their designs often play with proportions and layering, resulting in effortlessly chic ensembles. So, if you're looking for a fashion-forward everyday wardrobe, layering fashion tips from Andersson Bell should be on your list.
Yuul Yie
Footwear takes center stage with Yuul Yie, known for its sculptural and architectural shoe designs. Unique heels, unexpected cutouts, and a blend of classic elegance with modern twists characterize the brand's shoes. Whether it's mules, pumps, or boots, Yuul Yie's footwear collections embody wearable artistry.
Tchai Kim
Tchai Kim crafts fashion with a story, drawing inspiration from literature and culture. Fusing traditional Korean elements with contemporary designs, the brand offers a spectrum of clothing, including hanbok-inspired dresses, modern hanbok separates, and ethereal blouses. Their pieces often feature intricate embroidery, delicate fabrics, and a nod to Korea's rich heritage.
IMVELY
I MVELY captures the essence of Seoul's street style, offering youthful and eclectic fashion choices. Known for its trendy and accessible designs, the brand boasts an array of clothing ranging from graphic tees and oversized hoodies to stylish jumpsuits and denim wear. IMVELY's collections often reflect the urban energy of South Korea's capital.
Maison Marais
Elevating classic elegance, Maison Marais specializes in refined womenswear with a timeless touch. The brand's offerings include tailored suits, flowing dresses, and sophisticated blouses, all adorned with meticulous detailing and quality fabrics. Maison Marais stands out for its commitment to creating versatile pieces that exude sophistication.
KYE
Bold and exuberant, KYE is a trailblazer in avant-garde fashion. The brand is characterized by vibrant colors, unconventional silhouettes, and innovative fabric manipulation. From oversized puffer jackets to asymmetrically draped skirts, KYE's collections challenge norms and celebrate self-expression.
J. Chung
Chung is a celebration of delicate femininity, offering romantic and graceful clothing for modern women. The brand's aesthetic centers on flowing fabrics, intricate lacework, and dreamy silhouettes. Collections often feature ethereal dresses, dainty blouses, and elegant outerwear, embodying a sense of timeless beauty.
Conclusion
Each of these 10 Korean fashion brands possesses a unique identity, contributing to global fashion's diverse and dynamic landscape. These brands also offer inclusivity, from plus-size Korean fashion to gender-neutral designs. As you explore the Korean fashion scene, you'll find a style as unique as you are. So, why not treat yourself to some of these fashionable finds today?
From everyday basics to eclectic statement pieces, Korean fashion brands offer something for everyone. Explore the fascinating world of Korean fashion and discover an array of stylish options to make you stand out. With trends evolving so quickly, it can be hard to keep up. Fortunately, these 10 Korean fashion brands will help you stay ahead of the curve!